Time to put away the shorts and sundresses because it's officially layering season. By now, you are probably unearthing your cold-weather clothing that has been buried at the back of your closet. If so, you are probably also now discovering that some of them have had better days.
Some of your sweaters now have holes or have shrunk in the dryer. Either that or you're tired of fall clothing with a muted monochromatic palette. Why should only summer clothing be patterned and fun?
Not to worry, we've found the best items to help make your fall wardrobe every bit as exciting as summer. Every item of clothing on this list is sustainably made or consigned to have a second life because it is important to support apparel brands that don't contribute more waste to the environment and are made humane factory conditions.
Here are our top picks for fall:
Wearing a dress in Fall without becoming a human-sized popsicle is entirely possible with a sweater dress. Sweaters by themselves are the most comfortable pieces of clothing, making you feel snug as a bug in a rug.
Why not extend that cozy feeling to the rest of your body? Plus, a sweater dress is a very easy piece of clothing to layer–add tights, boots and a thick brightly-colored scarf and the look is complete. We are loving this dress from San Francisco-based sustainable brand, Everlane.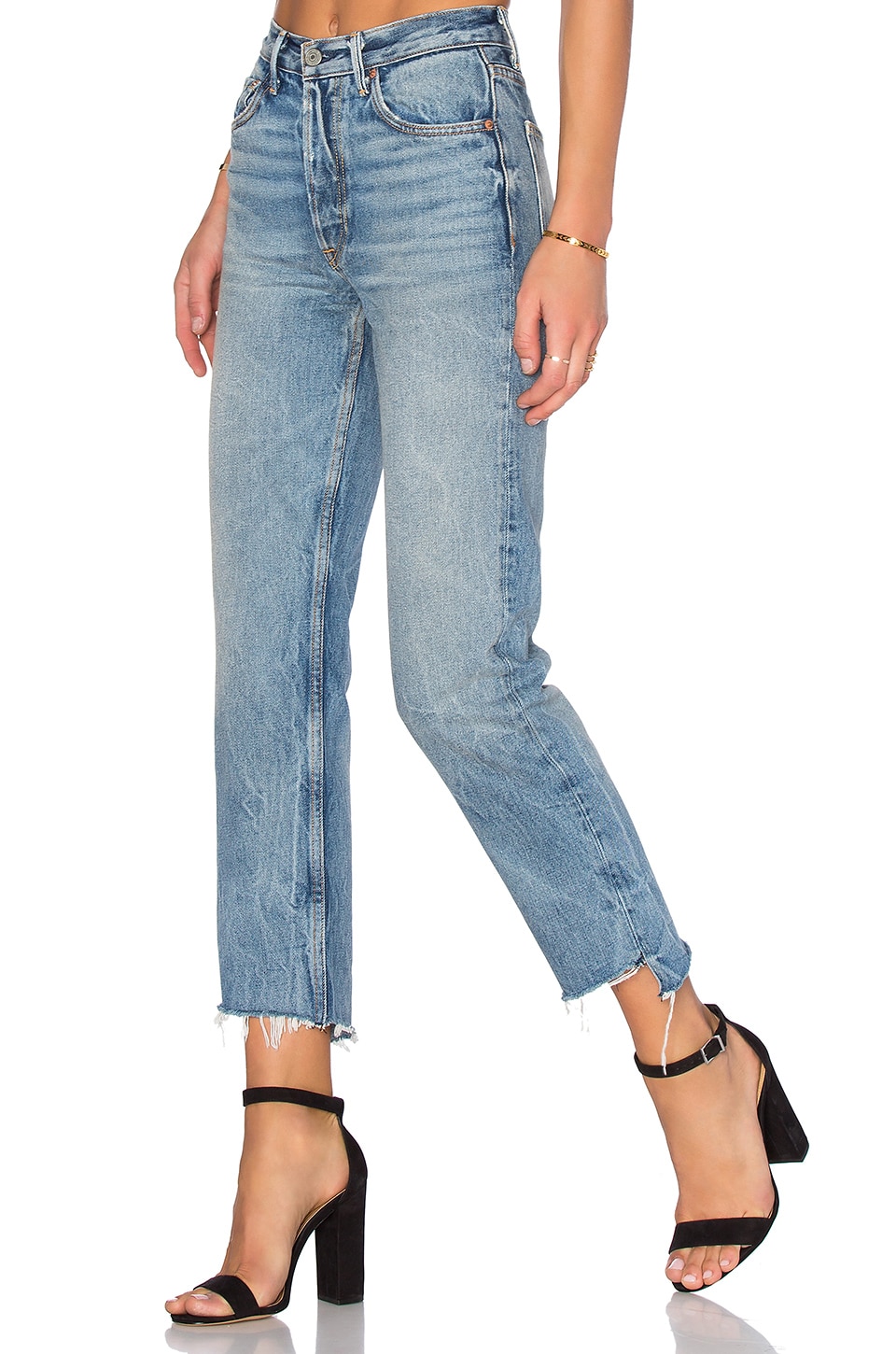 Many of us live in our faithful pair of jeans during colder months so it's important to find a sturdy pair that is comfortable and well-cut to flatter your body type. The boyfriend jean became a part of our fashion vocabulary a few years ago and it is easy to see why it's still having a moment.
The relaxed fit can be dressed up or down depending on the occasion. Once you find boyfriend jeans that make your booty look amazing, you'll never want to wear anything else. Grlfrnd denim makes excellent jeans that you can buy on consignment at TheRealReal.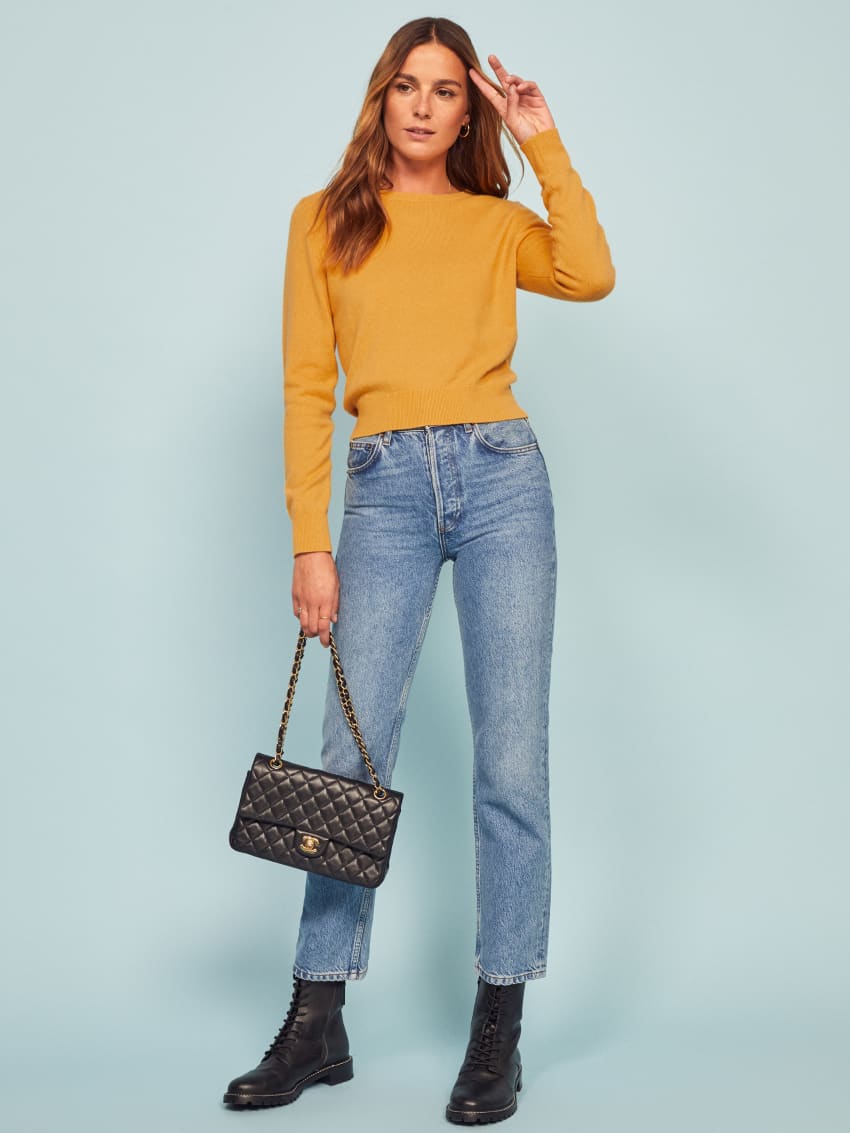 Those who shop sustainable fashion know of Reformation and their flirty dresses, but most people don't know that Reformation also carries casual day wear. This happy-hued sweater will add a bit of color to your fall wardrobe and major bonus: it's cashmere!
Scarves are so unrated. A good cashmere scarf can see your neck and chest through the worst of winter. This forest green cashmere scarf from Naadam will help you stave off the common cold.
Choosing the right autumn coat is a bit tricky. It's not quite cold enough for a full-on down jacket yet it's too cold for anything made with a thin fabric. It's all about finding an easy, comfortable coat that is conducive to layering and manages to look chic throughout the week. This recycled wool coat by Amour Vert is just what the doctor ordered.
Tags:
amour vert
,
consignment shopping
,
fall clothing
,
fall fashion
,
fall layering ideas
,
fall style
,
fall style guide
,
Fashion
,
grlfrnd denim
,
naadam
,
reformation
,
Shopping
,
Sustainability
,
sustainable brands
,
sustainable clothing
,
sustainable fashion
,
sweater dress
,
sweaters
,
thrifting
,
top fall fashions
,
Upcycling