Inspiration /

October 11, 2019
Friday Feelings | Live In The Moment
As a teenager, I was all about the "live fast, die young" lifestyle. Movies like Thirteen were my inspiration for rebelling against my parents and living like, honestly, an idiot with no consideration of a better future.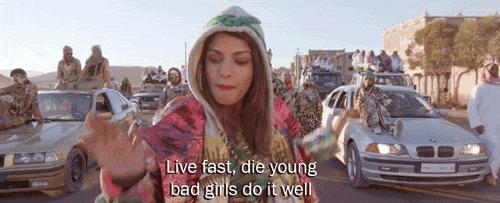 Fortunately, I had a loving, supportive parents who paid attention to me and didn't let me go far enough down the wrong path to end up in any truly bad situations. As I got older and wiser, my mantra shifted to "live the dream" or LTD.
In my early 20s, LTD meant going to bottomless brunch after a night at the club but as I've grown through the years, it's come to really represent a life of doing exactly what I want to do. Whether it's laying in bed listening to podcasts, staying in on a Saturday night or spending obscene amounts of money on skincare products, I make an effort to be grateful for every day that I have with my family and live the life I want.
Seize every opportunity this weekend to do what you want. Leave the guilt behind. Break plans. Make plans. Put yourself first.