Saturday Night Live recently debuted its 45th season, and in true SNL form, the first episode featured a democratic town hall debate about the inquiry into president Trump.
The town hall featured many of the cast members playing the 2020 democratic presidential hopefuls–most notably was Maya Rudolphs as California Senator Kamala Harris.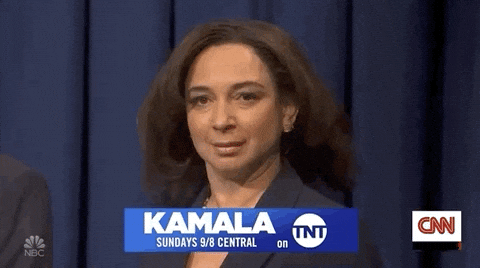 Rudolph hilariously cameos Harris as a "funt." If you are wondering what on earth a "funt" means, it's a hybrid of 'fun' and 'aunt.' Maya Rudolph's, Harris is a
"fun aunt who will give you weed but then arrest you for having weed."
Playfully hinting of course, to the 1,000 people who were imprisoned during Harris' tenure as California's Attorney General. Rudolph also humorously poked at Harris' comment during a debate in June, where she referenced integrating her high school, commenting to Biden that "that the little girl was me."
The sketch contains so much more of Rudolph as Harris dishing snappy one-liners about the current political state of the US. Rudolph's iconic impersonation of Harris is sure to be continued as the election cycle continues.
Take a look.
Senator Harris has since responded to Rudolph's portrayal of her via her Twitter account. She is even selling t-shirts with her face as a little girl.
That girl being played by @MayaRudolph on @nbcsnl?

That girl was me. pic.twitter.com/btmrzJnm6u

— Kamala Harris (@KamalaHarris) September 29, 2019