Travel /

September 6, 2019
Visit The Most Haunted Southern Locales This Halloween
With Halloween right around the corner, it's time to whip out your old school VHS player, heat up some popcorn on the stove a la Scream and pop in classic scary movies like Poltergeist and Pet Cemetery for a thrilling night in.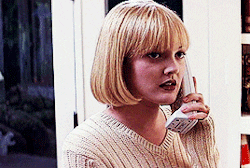 If horror movies aren't enough to get you shaking in your over-the-knee boots, call your most courageous friends and book a trip to the South to experience some real-life hauntings.
Dare to stay at historic hotels that house the ghosts of both murderers and their victims. Did that portrait give you a sinister grin? You'll second guess yourself at every turn.
Southern Living put together a list of the most haunted places to visit. Tread lightly and watch out for surprise ghosts guests in your photos.